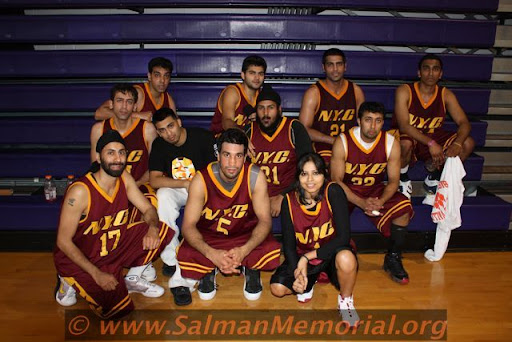 NY D-Unit is arguably the team to beat in this tournament. Along with the NY/NJ Spartans, they are the most balanced team in the field. Dynamic guard-play from (G)

Thomas James

, whom they call the "Malu Legend," who can score from the perimeter and off the bounce and athletic bigs like captain (F)

Varun Manocha

that do all the little things that keep D-Unit in games when the shots aren't falling.

Perhaps most difficult to match-up with, however, is former Stevens Tech (G)

Nakul Rao

. At 6-4 he runs the show, moves well without the ball and is one of the best clutch shooters in the Indo-Pak or any Asian American tournament circuit today. It seems like every time D-Unit is out, Rao pulls them back in. And, Rao and James at the helm and sharpshooting (F)

Arjun Ohri

,
D-Unit should have plenty of firepower to go around.

TEAM ROSTER
---
Player

Pos.

Height

Weight

College

Mo Begawala


G

5-10

165 lbs

N/A



Mahabub Hoque


G

6-1

180 lbs

N/A

Thomas James


G

6-1

190 lbs

Pace


Usama Nausrudeen




G

5-10

155 lbs

York


Nakul Rao




G

6-4

210 lbs

Stevens Tech

Varun Manocha


F

6-3

215 lbs

Cooper Union


Arjun Ohri

F

6-4

205 lbs

Polytechnic

Ekvinder Singh

F

6-2

180 lbs

N/A

Simran Lamba


C

6-4

250 lbs

N/A


Akshat Tewary

C

6-5

200 lbs

Columbia